2024 is coming in hot and I am ready to dive deep into planning for the new year. For me, meticulous planning directly impacts my productivity and project management. In my planner, I've even noticed that months and weeks with lots of empty space and little notes usually indicate low productivity.
Thick all-around planners that come with extra space for me to set goals, take notes, track projects, record important info, and even brainstorm are what usually catch my eye. Especially customizable planners that I can make as big or as small as I want, fitted with everything I need to help me execute all my tasks. 
2024 is 2 months out and for all my type-a people here are some planners to kick off your new year and carry it through with great execution and meticulous planning.
General Planner Guidelines
If you're new to planners, especially customizable ones, some brand sites on this list may confuse you. Planners are used to schedule, document,  plan, and manage tasks, projects, and goals.
At The Very Least Most Planners Generally Include
12-month year overview
Yearly holiday overview
Monthly calendar spread for monthly planning
Week-by-week spread for weekly planning
A few pages and spaces for notes
And in this list, I've included customizable planners that work a little bit differently. Although they do include basic planner stuff. Buying a customizable planner isn't as simple as putting an already-made planner into your cart and checking out.
They are put together piece by piece. For some planners like Cloth & Paper's planners, you might purchase and receive pieces (covers, inserts, bookmarks, dividers) separately. For others, like Golden Coil's planners, you might still choose your planner pieces separately but receive and purchase your planner as one put-together book.
How to choose and buy a customizable planner
Pick your covers: The front and back planner covers and/or a folio
Pick your bind: spiral/binder ring or disc
Pick your inserts: planner pages that serve different purposes or have different layouts
Pick your accessories: pens, bookmarks, dividers, etc.
9 of the Best Everything Planners to Organize Your Life in 2024
1. Cloth & Paper
I currently use a Cloth & Paper planner and absolutely love it. They sell fully customizable planners that check every box.
My #1 reason for choosing this planner over all the others was because of their large and thorough insert selections. I really appreciate the option to meticulously build my planner exactly how I need it. Plus the possibility to add to my planner during the year. Reason #2 was because their brand aesthetic looks soooo good.
2. Happy Planner
3. The Dailee 2024 Daily Planner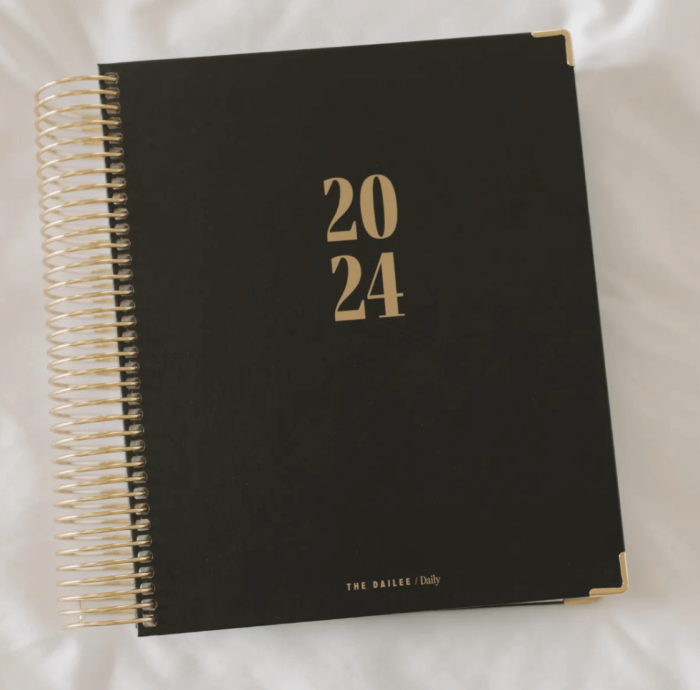 4. The Productivity Planner
5. Papier
6. Hobonichi
7. Day Designer 2024 Planner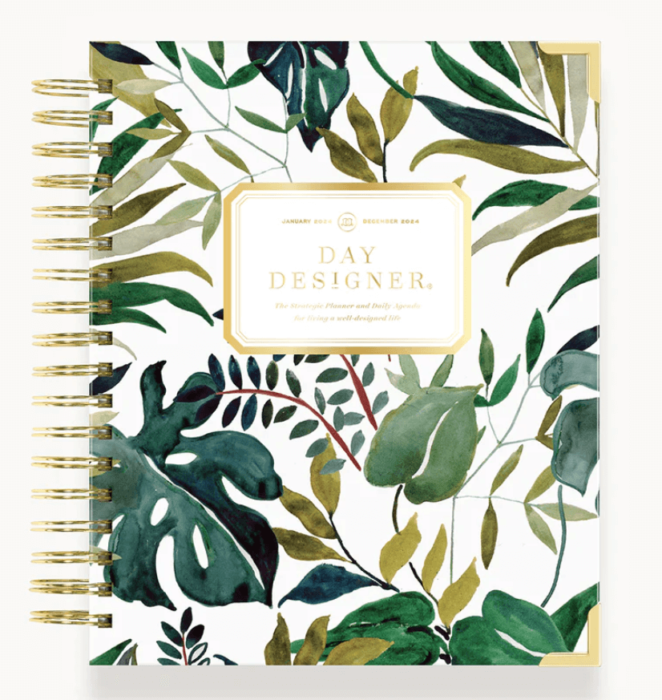 8. Golden Coil
9. Curation 2024 Planner
Quick Reccomendations for Your Planner Preferences
While all of these planners are perfect ver & specific high-maintanence planning, they each have their specialities. Just like you have preferences that sway your planner desicions.
| If You Prefer Shop For, Or Really Want… | Then Cosider… |
| --- | --- |
| Maximum planner customizations | A Cloth & Paper planner (#1) & the Golden Coil planner (#8) |
| The ability to add pages to your planner after you've bought it | A Cloth & Paper planner (#1) |
| Personal, emotional, or health planning & tracking | The Productivity Planner (#4) & the Golden Coil planner with it's extensive add on's (#8) |
| A mommy planner | The Golden Coil Planner (#8) |
| Great all-around planner that covers most planner things | The Dailee 2024 planner (#3), the Happy Planner (#2), the 2024 Curation Planner (#9), & the Day Designer planner (#7) |
| An affordable planner | Papier's planners (#5) |
| Pretty & aesthetic planners | A Papier planner (#5) & The Happy Planner (#2) |
| Meticulous daily planning & time blocking | The Hobonichi planner (#6) & The Dailee 2024 planner (#3) |
What ever you choose, I hope your New Years Years resolutions, goals, and projects, and stories go spectacularly. I myself will be refilling and upgrading my Cloth & Paper planner for 2024. Happy planning!
Don't just be a good writer, be a great one!
Until my next words (on here that is),
Christa