Okay so this will be a quick blog post, hopefully; The spring semester for college has started for many students, including me; Having a schedule of 5 classes was almost intimidating but thankfully this full schedule is almost the perfect set up for success in my writing career.
Weirdly before this semester, in the college's system I was officially a sociology major but at the same time pursuing an English major. I figured out what I needed to pursue the degree I wanted and as early as I could and just took the classes I needed to get it. Though this semester I am officially (according to the college's records) an English major.
This may not be a big deal but as I have grown this blog and getting my writing career going I am realizing how I can use the opportunities available for students in that major, which can help me move further.
Being a college student and trying to build up a writing career at the same time could be tricky but also very beneficial. In one manner juggling writing pieces and this blog, alone can keep me writing most days. And if I want a decent grade in classes I better be busy completing assignments and stuff. So combining the two could be hectic or the perfect combination for good habit building, writing development, and productivity.
If you already have a blog you might be wondering why this blog keeps me busy. For many people blogging only takes up 2 to 4 hours of their day. For me, given the number of posts I have versus how many I need to make a substantial amount of income. The amount of time I end up taking surpasses that time frame many days. I also have to run general maintenance on my site that I built with WordPress.
Nonetheless, I wouldn't have it any other way: As I have mentioned fiction writing/novel is not a lucrative career for some people. And if I want to do it full time and live a comfortable lifestyle (according to my standards), I have to be strategic and effective with my money-making.
Other than being a space to showcase my writing and share my journey, I have this blog that is an author's platform. Helping me build an audience and hopefully get a bigger advance when I finally publish a book. But this blog also doubles as an income stream to help support me financially as I build my career. I also sometimes read my own blog posts as reminders and for re-learning.
Having A Weird Schedule With Opportune Time Slots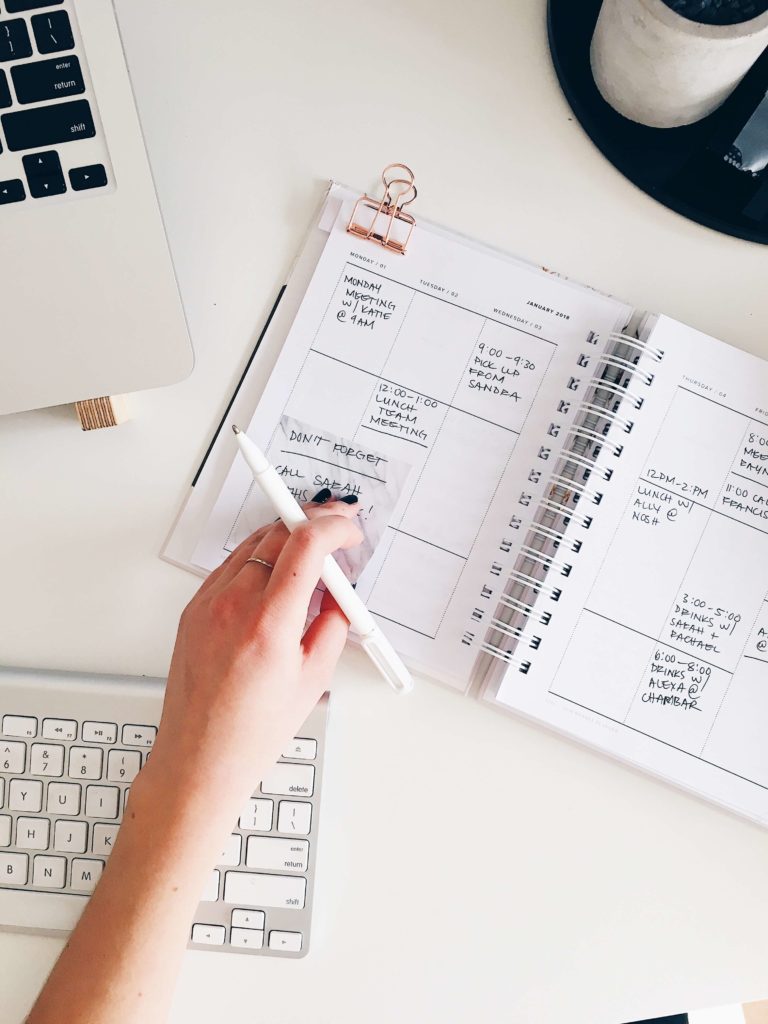 I usually prefer to organize and have all my classes between two days. But this semester things did not go as I had originally hoped. I have classes for four days of the week and have large gaps between classes. With a small gap I usually just finish up homework and assignments. But with gaps as large as 2-3 hours+ I can do many many more things.
These large gaps can be opportune times for me to fit in this blog, my stories/ novels to be completed, and so on. It may be easier for me to complete my novels within the gaps that surround my English/Creative Writing classes. It'll be full workdays but productive ones.
Balancing Writing And School
And these full days can't just be full with no order or else I'd get distracted or burnt-out really easily. My plan is to divide up my tasks and responsibilities between days. And put my top tasks on short-listed to-do lists that can change day by day or week by week.
One of the biggest things that'll help lift some loads is content batching for blog posts. During breaks and low school times, content batching for blog posts will really help save me time. Instead of writing posts, every day or whenever I can, planning ahead will keep me on my toes and consistently posting.
If you follow me on social media, I haven't posted anything in a while. One of the reasons was the workload. Posting on social media every day on multiple accounts consistently can take TIME out of a day. Anticipating my workload I decided to cut out my commitment to posting on social media for growth and awareness of this blog so that I can get the core work done.
Besides having under 50 blog posts, focusing on having more blog posts and better SEO, right now, will help me in the long run. So with less social media posting, great task management, and larger time slots I hopefully can pass and post.
Another semester means more English classes: Look out for the tips, tricks, and lessons I pick up
If you're a college student trying to get your writing career going, how is it going?
And if you already have a writing career (with published or paid works), how would you go about a writing career if you were a college student?
Until my next words (on here that is)
Christa