Thank you MoversBoost for the collaboration! MoversBoost is a digital marketing agency providing website design, SEO for movers, and Google Ads management.
Fortunately, I live in New York State and travel between the main 5 boroughs daily. This means that I have access to tons of literary agents and publishers. Whenever I am ready to publish a book, it is a little easier for me to query beyond emails.
But that is not the case for every writer and author. It can be really hard to publish a book in an area where there aren't many publishers and agents available. Or in an area whose literary culture isn't grand enough for authors to build their careers and seek opportunities for their work.
So just like when people move to California for a shot at an acting career, writers from all over often tend to move to popular states in the U.S like New York, California, Illinois, or Texas, towards cities like New York City, Chicago, Los Angeles, San Francisco, Seattle and so on for a better chance at getting publishing deals.
So should you move to better your writing career?
Does Where You Live Impact Your Chances of Getting a Publishing Deal?
Short Answer: Yes and No. It really depends
Long Answer: The publishing industry is so vast. Some find easy success, others don't but there is a chance for all published authors to have their big break from a book that randomly blows up because the readers like it so much. But first you and I, writers, have to get a publishing deal. Which in itself can be very difficult to secure.
I've already eluded to having an advantage over other writers who don't live in or near literary-heavy states or places like New York City, but is that really true? Does where I live, and where you live really impact the chances of getting a publishing deal?
Like I said it really depends. It is possible to publish a book in one state while you live in another. And that is amazing. But if you're interested in building your career beyond the computer and phone and with events and networking instead, then there are many things to consider. Some writers prefer and find great success building their reputation, readership, and career in person. So if that's you and you're interested in moving for a better shot at a publishing deal, and for career opportunities then consider these main factors…
»Genre
The genre you write or aim to publish in is something to consider when moving for your writing career. Some states are famous for producing or consuming a specific genre. So consider a state where you'll be able to grow a large readership and attend events that allow you to market your work to the right audience.
»Other People
Who are you going to network with?
It may be counterproductive to move to a state and have no idea where to go and find these opportunities. Finding your way around a city or town takes a lot of time and energy. So do a little research and find events, event coordinators, workshops, agencies, book stores, and publishing houses to visit. If you have an already completed manuscript you're most likely looking to publish it right away. So knowing these things beforehand will help you get after these opportunities a lot quicker.
»Competition
Moving to a place like New York City might be exciting until you find that hundreds or thousands of other writers also moved to the same city you did, for the same opportunities. So you may network well, and find success getting your work to some readers or agents but can't get your way over the competition.
Many of these literary-heavy states and cities are also heavily populated with other writers and authors. So competition is something you really want to consider.
When moving, have a sure way to stand out or a unique way to contact agents and publishers.
»You
While competition is a sure publishing deal blocker, you can also just have a really great book or stumble onto some amazing opportunities anyway. So consider the competition or not. You are the difference in your cohort of competitors. So be confident about your work and make your stories as unique as yourself.
Beyond Thinking About Your Career
But moving for a better shot at getting a publishing deal isn't all about your writing career.
Where will you live, how will you eat or where will you get money? If you are passionate about working out or going for walks or bike rides, where will you do those things?
So don't forget these things when you move…
1. Research the place you want to go to
Don't walk in blind. Take some time to get to know the place before you get there. Things like crime rates, pay rates, and home/rent rates are some things to research online. Will you need a car to travel or is public transportation just fine for you?
2. Compare how you live where you are and how you would live where you want to go.
Living routines and habits are important things. And some are easier to let go of than others. Be sure to compare where you live now to where you might be so that you could arrange and plan for a more comfortable living.
Living in Queens New York I know where to go for Haitian spices, where to find places for fun/special occasions, where to go to buy my clothes, where to find bargain deals, which areas I need to worry about, and which ones I don't, where I would prefer to work, the kinds of opportunities I could go for in each borough, where to go for official documents/business and even how to find my way back home if I'm ever lost somewhere in the city. If I were to move to another state I'd have to start all over. So knowing what I can or can't do in a new city would be crucial.
3. Get Your Money Together
This list is not in any order of importance because everyone's priorities are different but money would be one of the primary things to plan for and consider.
Mainly how will and can you make me money if needed, how will you spend money, and how to keep your financial situation healthy wherever you are going? Not having the financial resources to live can send you right back home in a heartbeat. So figuring this out is beyond helpful.
4. People
When I say people I mean these things
Whether you know someone where you're going
Staying in contact with your family
and the culture and customs of the people who live in the place you are going to go to.
Knowing someone in a state or city that you are moving to can be extremely helpful. But if you're okay with starting over, knowing how to contact your family by mail, and how to travel back to them is also helpful.
Culture shock can block your creativity and hustle.
While learning about new cultures is generally a good thing. Being overwhelmed by an unexpectedly new culture in a new place is not always fun. Two cities anywhere in the U.S. can be extremely different. So knowing a little bit about the culture and customs of a place you plan to move to for a while can help you ease into a city/place much more smoothly
5. To Move
Don't forget to move. Moving to progress your writing career for a better chance at a publishing deal is a lot to manage.  It is very easy to get busy planning for your career and how you'll live in whatever city you move to.  But don't forget to actually move and plan the best way for you to move. Whether you're moving across the country or from state to state or city to city, figure out how you are going to get you and your stuff to your destination.
With the g public transportation in New York City, it is very easy to travel to and from Manhattan on a daily basis. Since rent is considerably cheaper in its surrounding areas, consider living outside of Manhattan to lower your living expenses. Though do be aware of the gentrification issues happening within the 5 boroughs, so that as you plan to move you can help stop the issue rather than contribute to the issue.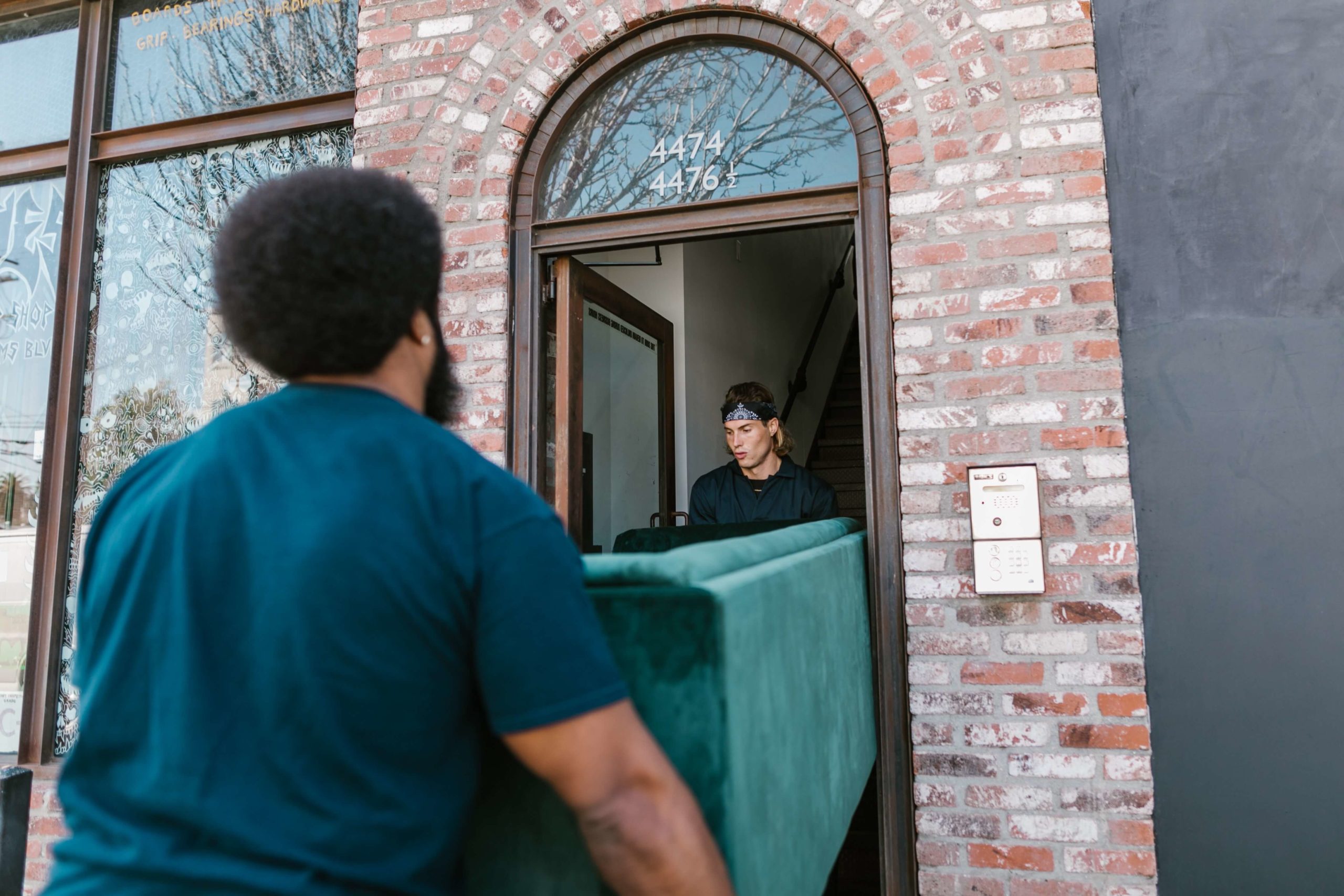 A moving company can really help you with this part of the process. So that you can focus more on the fun things.
Consider It Moving is a great moving company to consider when moving to or near New York City. They are a moving company that specializes in helping people move in Long Island, NY, and its surrounding areas and. Using a local moving service like Consider It Moving is the way to go.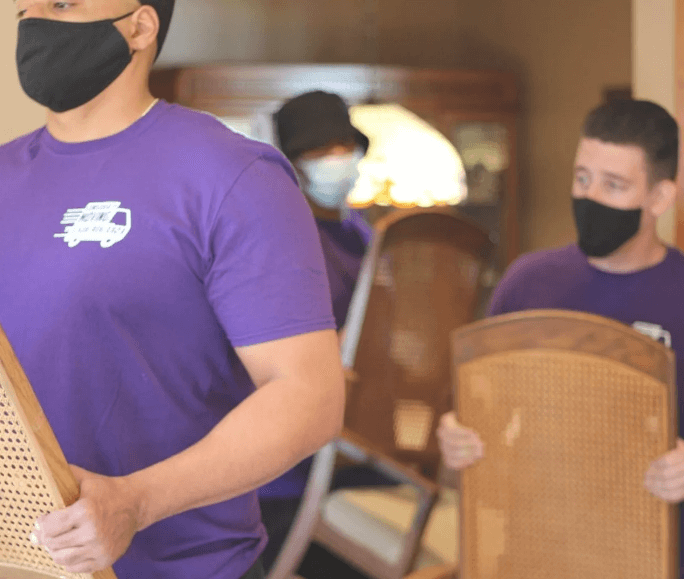 Moving to a new place for your writing career could mean moving across the country, across the world or just a city or 2 over. Either way, make it count.
For writing, people usually move for 4 reasons
For a better chance at a publishing deal
For opportunities with literary agents, agencies, and publishing houses
For writing experience in a particular space or with other writers
Or to write a story inspired by something in a specific place
There are opportunities that you and I just won't come across if we are not in the place that they're offered. But there are still tons of other opportunities available.
Stories are made up of the things around us. Even the most fantastical fantasy stories can derive from real-world elements and events. In today's age, technology makes digital work and sharing very possible. You could even travel while writing your book and secure a publishing deal. So wherever you move or stay, write the best stories and find the best way towards your publishing deal.
Sign Up For My Newsletter!