This post contains affiliate links, through which possible commission is earned with every purchase
Finding Books, Getting Books; Books…
I read books, obviously. But over the years my collection of books has grown. And the list of books I want to read is growing. I used to just read whatever I found interesting at my local library but more recently I have been finding books through research, book news, author news, apps, youtube, etc.. My reading is getting a lot more intentional rather than being a spontaneous and leisure activity. I even found a couple of books after doing the 9 Best-Selling Black Authors of 2021-2022 post. My lists of books have also become more varied, having non-fiction and fiction books, productive and educational books, and whatever else is a great read.
And yes I did say lists. Before I even got to around creating a proper reading list for myself. I did have other lists: my want-to-read list, an already-read list, and a maybe-read-in-the-future list. These lists were random lists on my phone, a list on appeared on my desk, and lists across multiple platforms. So books on these various lists end up on my now official reading list.
I am now that person who researches my movies and tv shows before I watch them. And I also do the same with my books. And especially to create this reading list. I find that when I research books beforehand I am more likely to like the book, and save my money and my time. So while my various lists of books are getting longer not all of them make the cut.
But first I've got tons of books I haven't finished reading, books I am currently reading, and books in my library that I have not touched. So before I get down to the books I really really want to read, I've got to finish up my current set of books.
All in all the books for my official reading list comes from four main places.
My Library – I have many books in my library that I have yet to read. As I have been accumulating books I need to simultaneously clean out my collection of books. So I've been getting rid of the ones I may never read and reading the ones I may be giving a chance.
Likewise – Not many but a few of my books have been from Likewise the app and website. Likewise is an app where I can find new books, podcasts, movies, and tv shows. The interface is really easy so I enjoy using it. They give daily recommendations based on the things that I like and have read and commented on. I can also ask for books recommendations and get fast responses with great options from other readers and whatnot. This app makes it easy to place books into groups/categories that I can find easily. Categories for books I'll definitely buy or may need some info about.
Good Read – I've been using good reads since middle school and still use it today to find books and read book reviews. On this site, I may have to dig deeper sometimes to find great recommendations and books I want to read.
I've decided to make a reading list because I want to finish the books I am currently reading. Sift through my library properly so that I can get rid of what I don't want and add new books (aka those books I really want to read) I happen to come across a decent number of books. And after bringing home a huge encyclopedia, I realized that I honestly need to get my books in order. All of them: the ones I am reading, the ones I don't want or don't like, the ones I want, the ones I bought for no reason, the ones I need, and whatever else. And all of these books are great. But I really want to finish my reading list so that I can move on to more.
A reading list is a list of books that I or you intend to read. A reading list is not like the want-to-read list or a liked-books list because they aren't books I am curious about, exploring, randomly found, or want to come back to. Books on the official reading list are books I've decided to read or plan to read soon.
I've had a Goodreads account my main lists resided there for a long time but I have been organizing much of my life on Notion recently. So that is where I will most likely create my reading list there. I am on Notion more frequently to update my To-do lists, homework calendar, other calendars, etc. So it will be easier for me to update the progress from my reading list there.
My Reading List
So I have decided to start my reading list off with about 9 books. 4 of them are fiction and 4 of them are related to productivity and one of them is more on the educational side. Most of these books are books that I have already started reading. And I'll be sure to leave a link to get these books if they fit right into any of your reading lists. I'll link the cheapest versions listed on Second Sale. Though when you get to the site prices may vary depending on shipping prices, the quality of the book you choose, whether it's paperback or hardcover and so on.. Either way, most of these books are in a great price range, many of them between $3 and $10
Laziness is a Myth by Mel Levine
I got this book from my personal library and already started it. I have no idea how it got into my library because I definitely did not buy it. But the book is definitely not what I expected. After reading the title I grabbed it thinking it was all about productivity. And it is about productivity. Just especially for children, their parents, and even instructors. Though the structure, from what I've read so far, is an intriguing approach to the topic. I have surprisingly enjoyed it so far and have gotten tips to apply for myself.
I am up to page 47 so far.
How to read literature Like a Professor by Thomas C Foster
This book also came from my bookshelves. And I again don't know how it got there. But nonetheless, this book is great so far. I have already started this book and remember loving it but am going to start over because I didn't mark where I left off; This book gave me great practical tips that I was able to apply in my classes. This is amazing because I am an English Major college student who reads a lot of text for my classes. So knowing how to analyze a text whether thoroughly or quickly is really helpful.
A Million Miles in a Thousand Years: What I Learned While Editing My Life by Donald Miller
I discovered this book browsing on Goodreads, borrowed it from the library shortly after, and started reading it. I returned the book before I got to finish, so I will be borrowing it back very soon. I did get pretty far and loved the book. It told many inspiring stories, a wonderful greater story, and gave me a lot of writing insight. This will hopefully be an easy read because I am almost done with the book.
The Old Man and The Sea by Ernest Hemingway
This is a book I bought because it was on my want-to-read list on Goodreads. I wanted to start reading more classics to promote better literary and creative taste. I then got it from SecondSale for around $3 and am still reading this book. This book is very short so that'll probably be the first book I finish.
Atomic Habits: An Easy and Proven Way To Build Good Habits and Break Habits by James Clear
This is a book I have yet to get. I found out about this book from Sophia Lee from bysophielee.com, most likely through her stories on Instagram, and have had my eye on it ever since. I will most likely try to purchase this book because I want to be able to mark it up.
Black Cake by Charmaine Wilkerson
I don't have this book yet.
I learned about this book when I did the 9 best Selling Black Authors post and had to add it to my list.
The 4 Hour Work Week
I had this book on my want-to-read Goodreads list and borrowed it from the library. I think I also got this book from Sophia Lee. Though I didn't get very far and had returned it before I could finish it. So I'm getting it again for sure.
This book is not on SecondSale so I'll use that as an opportunity to support other book businesses. Like borrowing it from the library again or finding it from a local bookstore. So this button will link to GoogleMaps so that you can find a bookstore or library near you to support other book businesses with the purchasing or borrowing of this book.
Family Trust by Kathy Wang
I found this book surfing through LikeWise and loved the synopsis and some of the reviews I've read already. After my research, it seems like a great read.
The Measure by Nikki Erik
I found this book surfing through Goodreads and like Family life also loved the synopsis and reviews. This book is also not on SecondSale, so again a link to Google maps to support the book industry in various ways.
Game Plan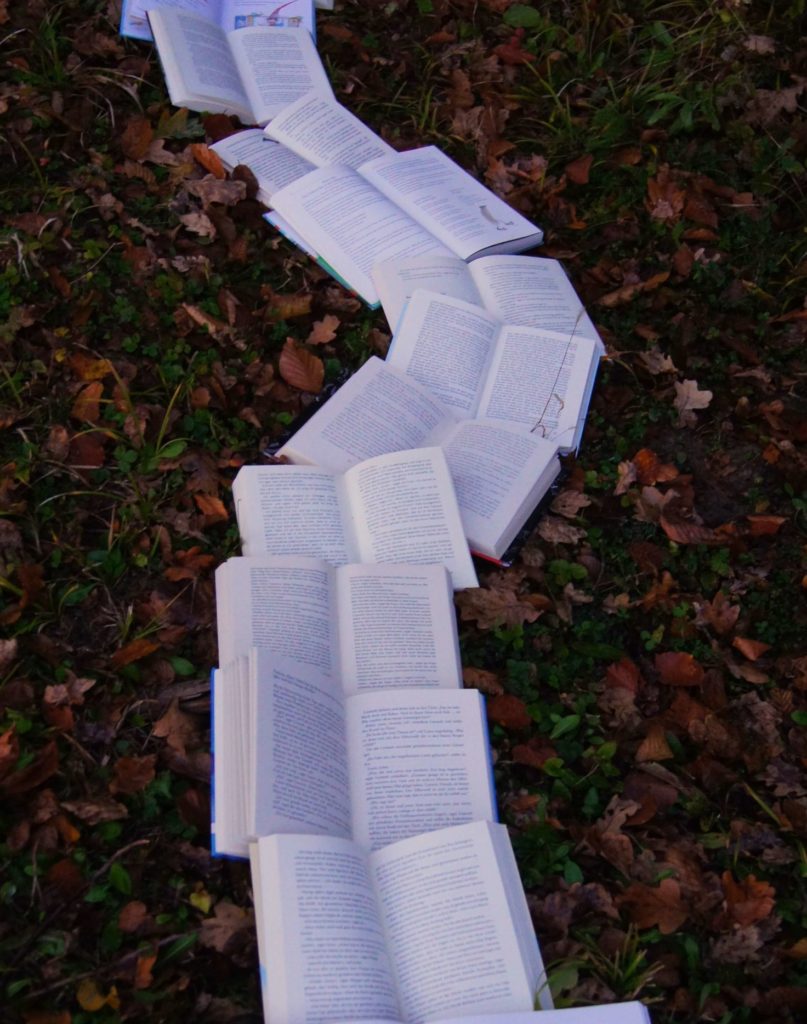 This time around I'm going to be completing my reading list according to these 4 main tips, that I am going got consider as rules.
1| Read One Book At A Time
All these books are great but reading too many at a time is just too much. Doing so I wasn't able to finish any of the books. And even forgot some of what I read as I got back to some of them. Now, I didn't read them at the same time for any strategy I just really want to try them. And now I really want to finish them so I can get more books. So I'll have to take it 1 at a time.
2| Set aside time to read
Even though I am currently in school and it's midterm season. I do live in New York City and like most NY students I commute to school. And my commute is one long trip: approximately 2 hours long. On the train, I have tons of time to read and catch up on emails and beat all the Sudoko levels I can. The commute is just an opportune time to read and complete my reading list.
3| Have deadlines
Having a specific date or general idea of when I want to finish a book will most certainly help me finish reading my books. While I am not ridiculously rushing my reading I am keeping in mind that I want to finish. For this reading list, I'm thinking about having a two or three-week deadline for each book. Maybe 4 weeks.
4| Set goals for daily or weekly reading
Setting goals alongside those deadlines like I want to get past page 100 this week, or I want to read 2 books this month can also help me finish these books. My goals can also indirectly push me toward the finish line, as I aim to find out what happens to characters or when the author will mention something cool I saw in the table of contents or synopsis.
There are a bunch of other tips I can use to stay on track but I literally don't have the time, during this great midterm season, to remember all of them daily. I will put all those other tips in another blog post for you to choose from and use for your own reading lists.
Until my next words (on here that is)
Christa
More Like This
No posts