This post contains affiliate links, through which possible commission is earned with every purchase
As I am on my way to becoming a great writer, here are a couple of load-lifting tools I use to help me write my stories, research, and organize my ideas. And I am sure that every writer has a toolbox or set of tools they use to perfect their pieces. These tools are mine.
               Many of these tools may be obvious, but if you're a  new writer or are interested in writing and are not sure how to get started, this list of my current tools can help you get started. If you're an expert writer maybe this will be more of a trip down memory lane and a reminder of some tools you are already using.
If there is a tool you use that is not on this list comment what it is and what you use it for.
The List of Tools I Use to Write My Stories
Pencil and Paper
The majority of my stories and story ideas start out on paper. Whether they started with great difficulty or not. 
Most times I actually do prefer to start writing on paper.
Writing on paper initially allows me to be more focused than I can be on a laptop. With pencil and paper, the editing process may be messier. But I am able to get more work done because there are fewer distractions: I only have to look at my paper, hold a pencil, think, and write. There are no chimes or notifications passing across the paper that may break my focus. Or things that remind me to check my email or social media.
As my stories develop they are then transferred online: from paper to computer.
A Small Notebook Or Place To Jot Down Ideas 
              I try to take a small notebook with me most places around the house and especially when I travel. When I get an idea for a book, story, poem, or short story, I write it down in this book. Many of my ideas don't come to me when I am at my desk in front of my computer, but rather, when I am traveling, on a bike ride, eating, watching tv, before I go to sleep, and so on.  This does not mean that I have millions of ideas. But the ones that I do have don't all come when I am in one specific spot.              
Having this small notebook helps me get back to my ideas when I have the tie and, at the correct (relevant) time with great detail, record my influence and inspiration for the story. In my opinion, this is the most important tool on this list.             
For the start of a writing session or when I have the time. And in all honesty, when I remember to, I will go through all the recent story ideas I wrote and decide which ones I want to keep, dump or put on hold ( to revisit). 
              When I transfer my writing pieces online to be continually developed and eventually put into the manuscript format, I put them into Google Docs.
Google docs is a free word processor. It comes along with a google email: Gmail.
With Google Docs I am…
Able to organize my stories or ideas into folders.
Use less physical space and write long documents without cluttering my workspace
Edit my documents: and make notes/remarks, highlight, write alternatives paragraphs and ect. Doing so is a easy and clean process with google docs
Able to take my work with me everywhere when all my devices are synced up with the google account: especially if my documents are offline enabled
I have been using this tool since forever and would not be able to tell you the first time I used Thesaurus.com.
I've used it for academic, personal, and business purposes and it has proved useful all these times.
              I especially use it during my writing sessions: when am looking for a particular word to fit, an emotion, description, person, and so on. I also use it to avoid repeating words too much.
Dictionary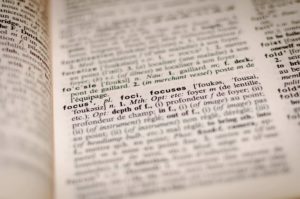 The dictionary is a simple but useful tool I use during my writing sessions. I like to check to see if I am using a word correctly and alongside Thesaurus.com to find a word that I can't quite put my finger on. 
             Grammarly is a popular tool and web extension that can be used with most browsers. It is a web writing assistant that corrects and reviews your writing as your write online. 
It is not only used by writers but also by students and people in all professions that do many types of writing online.
             Using Grammarly cuts down my editing time. Particularly the editing time that I use to focus on grammar and punctuation. 
Though I must say when I am writing creatively with Grammarly I do dismiss a lot more suggestions than I do when I write emails or essays and other formal work
Use this link to sign up today
The World's Best Grammar Checker
             I love reedsy.com for all the great free information it provides for writers and authors. They even have their own word processor, and a marketplace for writers, editors, book designers, and so on. When I come to a roadblock in the structure of my story or with diction, description, character development, or just want to learn more about the profession I am venturing in, I go to blog.reedsy.com.
Check out this website to learn how to write, and be a better writer, participate in writing contests, find agents ready for submissions and so much more.
              This is the list of tools that I currently use to write my stories. I don't know if my list will shorten or grow in the coming years. But as my list changes for the better, what writing tools do you use for creative or formal work, that was not listed?
Until my next words (on here that is)
Christa
Sign Up For My Newsletter!